Our Easy Process
The average Puget Sound customer saves around $1,800 on sales tax alone.
Step 1
Save over $1,000 in lower Sales Tax
Build the vehicle of your choice to your specifications and submit your quote. When you purchase through us, you'll save on our low sales tax advantage.
Step 2
Free Consultation
After you submit your built out vehicle our sales consult will reach out to you to confirm your order and provide you with a complimentary consulation. During the consultation, you can ask any questions you might have about the process (ex. when you can expect your vehicle...) and the sales consultant will go over the entire process in detail with you so you know exactly what to expect.
Step 3
Free Delivery
After your consultation and we have submitted your build, we will continue to keep you up to date on the status of your new vehicle and arrange for your free delivery.
Mark Ostroot
General Manager
Call today and speak directly with our GM. Mark has been the general manager of Price Ford since 2005 and knows every aspect of the business. Mark is excited to help you save on your vehicle order.
Call Now (360) 461-7688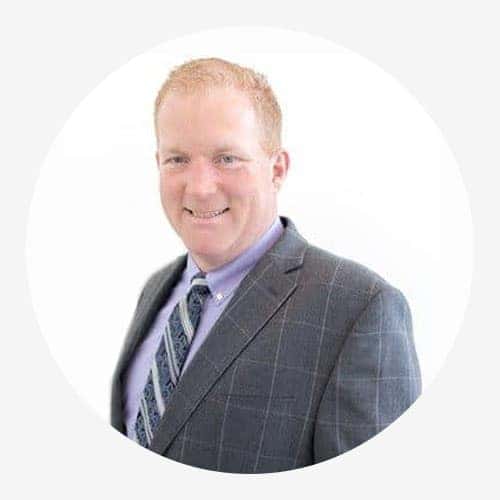 Why Buy From Us?
Hear from our other satisfied customers
Scott C
Marysville, WA
I couldn't have asked for a better experience! The ability to have all of the negotiation done via email and over the phone was a relief. The truck was exactly what I expected. Paperwork was sent to me with notations on where to sign and a return envelope – the process was a breeze. Saving over a thousand dollars in sales tax is the icing on the cake! I will be buying all my future vehicles from Price Ford in Port Angeles!
Robert K
Wenatchee, WA
Found the perfect deal on priceford.com and everything was arranged over the phone and email. I had time to consider my options – it wasn't a rush of information to attempt to digest. We agreed on what I felt was a great deal and the delivery was scheduled. They met me with the paperwork at the parking lot next to the Kingston Ferry terminal. They went over the car and showed me everything – even followed up to answer a few questions I had – it was how buying a car should be!
Melissa B
Kirkland, WA
I had a hard time wanting to purchase a vehicle over the internet – but I'm so glad I made the leap. Incredibly knowledgeable about what package my new car could come with and guided me to what suited me the best. I appreciated the approach of giving me the information and their insight and allowing me to make a decision – it was very comfortable. The deal was something it seemed every dealer could have matched but when I looked at the savings on sales tax, it was over $650 and that was well worth the ferry ride!
FAQs
Frequently asked questions
HOW CAN I GET SUCH A GREAT DEAL?
Our sales tax rate in Port Angeles is lower than the surrounding areas and we operate with low overhead. In turn, we pass the savings along to you.
Why am I just now hearing about this?
The tax savings have always been available as Washington State charges sales tax based on where you purchase your vehicle, not where you live. The recent inventory shortages have placed us on an even playing field with larger dealerships. If you are going to place a factory order, why wouldn't you pay less sales tax?
WHO IS PRICE FORD LINCOLN?
We are an award-winning dealership located in Port Angeles, Washington that has been in business for over 17 years and our staff have over 200 years of combined experience in the automotive industry. The Price Family of dealerships has dealerships all along the west coast.
Yes, delivery is free for anyone in the western Washington area.
IS DELIVERY TO MY HOME SAFE?
We are happy to accommodate any reasonable request regarding where you would like your vehicle delivered to. Whether it is your office or your home, we provide a safe and "touchless" delivery experience.
WILL MY FORD WARRANTY STILL BE GOOD AT ANOTHER FORD DEALERSHIP?
Yes, your Ford warranty is honored at all Ford dealerships in the United States, Canada, and Mexico.
No need to worry. You will receive the same tax savings benefits if you purchase one of our new or used vehicles from our existing inventory.
IF I PLACE AN ORDER NOW AND THE FACTORY INCENTIVES CHANGE AT THE TIME OF DELIVERY, WILL YOU STILL HONOR THOSE INCENTIVES?
Yes, no need to worry about missing out on future incentives once your vehicle is delivered. We will provide you with the incentive that is most advantageous for you.
IF I PURCHASE IN PORT ANGELES, DO I NEED TO HAVE SERVICE DONE WITH YOU?
Although we'd love to service your vehicle at our dealership, you can have it serviced at any dealership that is most convenient for you.
Start Now